Customer Reviews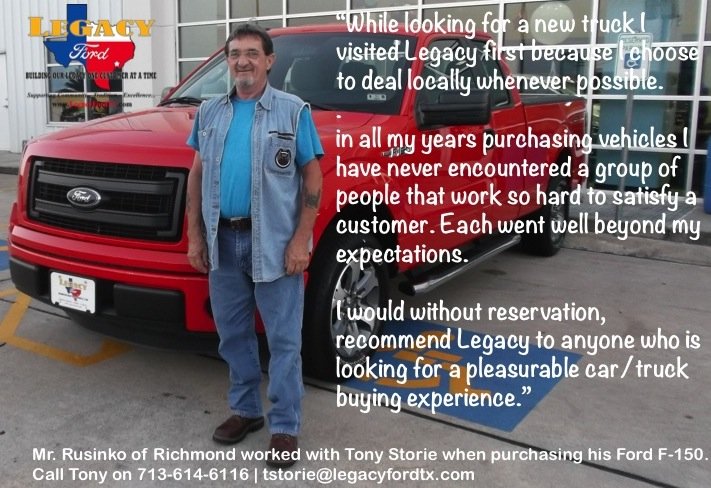 Mr. Rusinko
Rosenberg, TX.
Ford F-150.
"While looking for a new truck I visited Legacy first because I choose to deal locally whenever possible. In all my years purchasing vehicles I have never encountered a group of people that work so hard to satisfy a customer. Each went well beyond my expectations. I would without reservation, recommend Legacy to anyone who is looking for a pleasurable car/truck buying experience."
---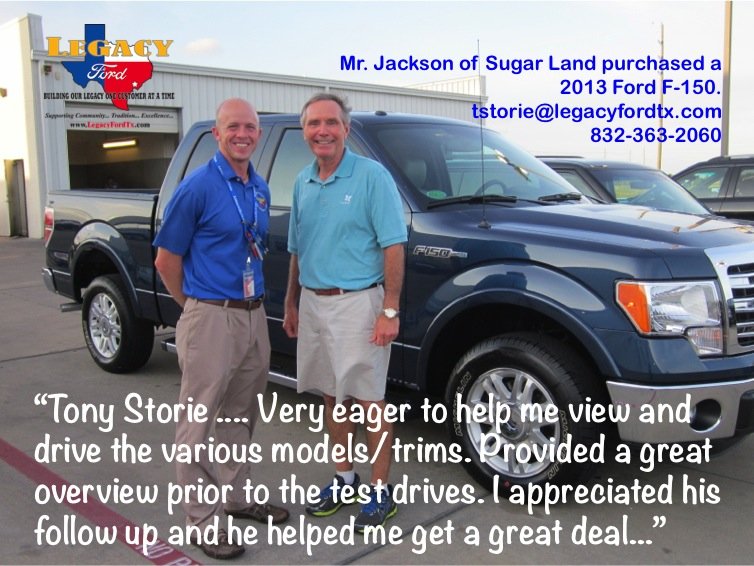 Mr. Jackson
Sugar Land, TX.
"Purchased a 2013 F-150. The entire Legacy team was very helpful and committed to making the purchase process enjoyable. Tony Storie was my salesman. Very eager to help me view and drive the various models/trims. Provided a great overview of truck prior to the test drives. I appreciated his followup and he helped me get a great deal on this truck. The SYNC technology on this truck is great and Nashwa (Customer Relation Mgr) gave me a thorough review and helped with set up. Was able to enjoy the truck immediately without spending time reading through manuals. Even emailed some helpful video links on the truck."
---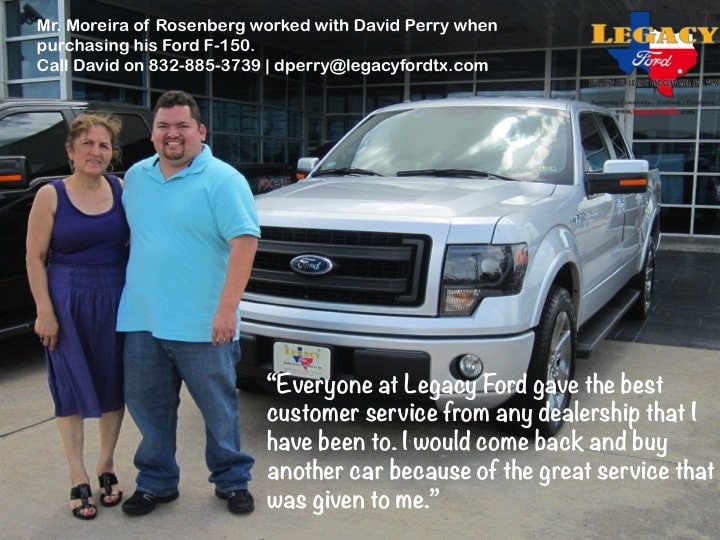 Mr. Moreira
Rosenberg, Tx.
Purchased a new Ford F-150.
"Everyone at Legacy Ford gave the best customer service from any dealership that I have been to. I would come back and buy another car because of the great service that was given to me."
---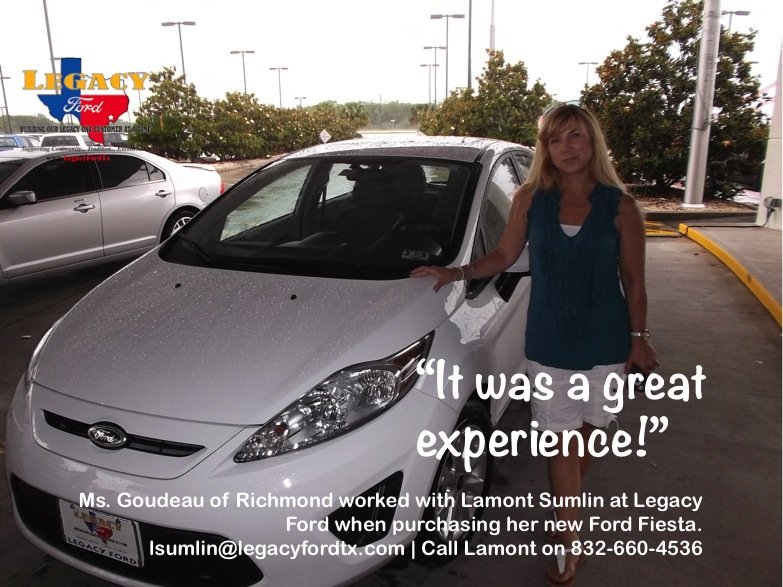 Ms. Goudeau
Richmond, TX.
Purchased a new Ford Fiesta.
"It was a great experience!"
---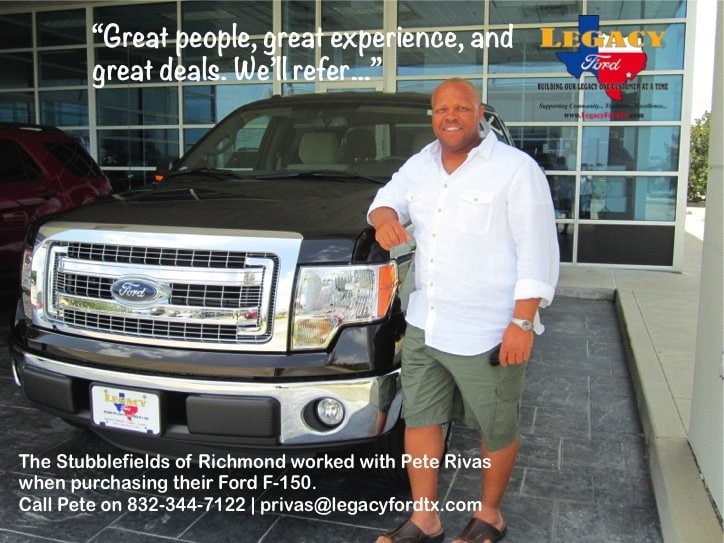 The Stubblefields
Richmond, TX.
Purchased a new Ford F150.
"Great people, great experience, and great deals. We'll refer…"
---